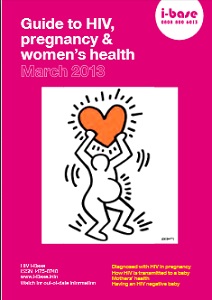 This guide explains what to do if you are diagnosed with HIV in pregnancy, and what to do if you already know you are HIV positive and decide to have a baby.
The guide includes information about mothers' health, using antiretrovirals during pregnancy and the babies' health.
It includes information on how to have an HIV negative baby if you are HIV positive.
It also includes information about safe conception for couples where one partner is positive and one is negative.
This is the 6th edition of the i-Base pregnancy guide. It is based on the latest British HIV Association (BHIVA) guidelines.