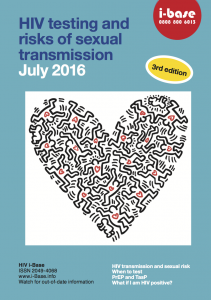 Updated guide to sexual transmission of HIV and HIV testing.
This guide covers:
How HIV risk is more than just about condoms.
How and when different tests can be used.
What test results mean, especially in relation to the time since your last potential risk.
The importance of making your own decisions about your sexual health.
With additional sections on:
Different types of HIV tests
Understanding theoretical, population and individual risk
How HIV tests work
Updated June 2016.