BCG vaccination at birth induces CD4 cell activation in HIV exposed infants
13 August 2012. Related: Conference reports, Paediatric care, World AIDS 19 Washington 2012.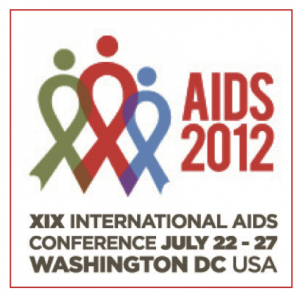 Polly Clayden, HIV i-Base
Almost a third of infants in sub-Saharan Africa are HIV exposed, through delivery or breastfeeding.
In this region young infants are often routinely vaccinated at birth with BCG to protect them from disseminated TB. Live attenuated BCG vaccine is known to be safe and effective in uninfected children but may cause CD4 T cell immune activation, which could increase susceptibility to HIV and disease progression. Since 2007, BCG vaccination is contraindicated for HIV-infected infants in WHO guidelines.
In a late breaker presentation at IAS 2012, Heather Jaspan presented results from a South African study to assess CD4 cell activation and inflammatory cytokines in peripheral blood of HIV-exposed infants BCG vaccinated at birth (in accordance with South African immunisation guidelines) versus at 8 weeks old.
The study was conducted in Khayelitsha, a township with 30% antenatal HIV prevalence. Infants enrolled were those who had a normal pregnancy and delivery and no TB contacts. Infants were randomised to either the early (n=62) or delayed (n=56) arm. Those in the early arm were a median of 3 days old at vaccination compared to 56 days in the delayed arm, p <0.0001.The median maternal CD4 count at delivery was similarly about 350 cells/mm3 in both arms and about 15% of children were breastfed.
At 6 weeks infants in the early arm had significantly higher HLA-DR expression on CD4 T cells than those whose BCG vaccination was delayed, p=0.024. They also had significantly higher CCR5, HLA-DR and CD38 co-expression on CD4 T cells, p=0.01. There was no difference in CD8 T cell activation between the early and delayed arms.
The CCR5 agonist, MIP-1b (CCLA) was significantly higher at 6 weeks in unvaccinated infants, unadjusted p=0.036. But the investigators found no differences in plasma IFN-a, IFN-g, MCP-1, TNF-a, IL-8, GMCSF or IP-10 levels, nor in PBMC IFN-a , IFN-g, RANTES, TNF-a, IL-8, IL-10, TGF- b, OAS or IP-10 mRNA levels, between vaccinated and unvaccinated infants.
When the investigators looked at factors predicting CD4 T cell activation at 6 weeks, only timing of BCG was significant, adjusted coefficient -.463 (95% CI -.771 to -.154), p=0.004.
This finding has important implications for timing of BCG vaccine and use of live, replication-competent bacteria as vaccine vectors in HIV-exposed, breastfed infants.
comment
The majority of the infants in this study were formula fed, which, until recently, was standard of care in Western Cape.
Although breastfeeding is recommended now in the context of either maternal ART or infant prophylaxis, women who are not on fully suppressive therapy or infants who are not receiving prophylaxis might be at additional risk of HIV acquisition with early BCG vaccination. More research is needed.
Reference
Hesseling AK et al. BCG vaccination at birth induces non-specific CD4 T cell activation in HIV-exposed South African infants, which may increase HIV transmission through breastfeeding. Oral abstract FRLBC04.
http://pag.aids2012.org/Abstracts.aspx?SID=14&AID=21335