The March 2013 guide to HIV, Pregnancy and Women's Health is the 6th edition of this i-Base guide.
Since our last edition, the British HIV Association (BHIVA) guidelines have been updated and research findings have been reported. These include:
An updated section on safe conception for couples where one partner is HIV negative and one is HIV positive. This has more emphasis on safe conception using antiretroviral therapy. It also discusses the reduced risk of HIV transmission between partners. So although most of the information included in the booklet is for HIV positive women, this section is also relevant to HIV negative women with HIV positive men.
A stronger emphasis on starting treatment early enough in pregnancy to ensure your viral load is undetectable at delivery.
More detailed information on using antiretrovirals in different pregnancy scenarios including coinfection with hepatitis B and C.
The recommendation that mothers on antiretroviral therapy with an undetectable viral load and no other complications deliver vaginally.
Continuing antiretroviral therapy after delivery for women not indicated for treatment for their own HIV is addressed for the first time.
A continued strong recommendation on the importance of complete avoidance of breast feeding despite new research relevant to countries where this is not possible.
The excellent news is, with good management focusing on a woman's health and choice, there is little risk of transmission to her child for an HIV positive mother delivering in the UK today.
Our most recent reports show a 1 in 1,000 transmission rate for women receiving combination antiretroviral therapy (ART) with an undetectable viral load of less than 50 copies/mL, whether she has a planned vaginal or planned Caesarean delivery.
This is the lowest transmission rate reported and represents a significant advance in the information available to women planning a family or already pregnant.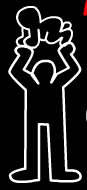 We explain what all these terms and options mean and when they are appropriate.
Excellent news too is that people with HIV are living longer and healthier lives so an HIV positive mother in the UK today can also expect to be around to watch her child grow up!
British HIV Association (BHIVA) and Children's HIV Association (CHIVA) Guidelines for the Management of HIV Infection in Pregnant Women 2012 are online at:
http://www.bhiva.org/documents/Guidelines/Pregnancy/2012/hiv1030_6.pdf
British HIV Association, BASHH and FSRH guidelines for the management of the sexual and reproductive health of people living with HIV infection 2008 are online at:
http://www.bhiva.org/documents/Guidelines/Sexual%20health/Sexual-reproductive-health.pdf