Introduction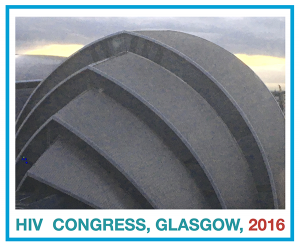 This year the biennial Glasgow conference was held from 23-26 October 2016.
The meeting has a single-track programme making it easy to attend and follow the whole programme, often highlight important European research before it is presented at CROI, and supports broader access by webcasting oral presentations.
The programme and abstract book are already online. Webcasts are usually added the day after they were presented.
Programme:
http://www.hivglasgow.org/scientific-programme
Webcasts:
http://www.hivglasgow.org/webcasts
Abstract book:
Published as a supplement to the Journal of the IAS. International Congress of Drug Therapy in HIV Infection 23-26 October 2016, Glasgow, UK. JIAS (19) supplement 7 (2016).
http://jiasociety.org/index.php/jias/issue/view/1485
Reports from this conference include: