PrEP and side effects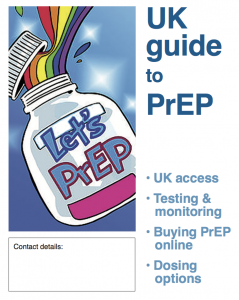 The majority of people taking PrEP do not get side effects. 
However, like all other medicines, PrEP has the potential to cause side effects. In studies, mild nausea, diarrhoea, bloating and headache were reported in the first month by less than 1 in 10 people. These side effects then usually stop.
Occasionally, PrEP can cause more serious side effects that reduce kidney function and/or bone health. This is why kidney tests are run before and during PrEP. 
In the small proportion of people taking PrEP who developed reduced kidney function, these changes reversed on stopping PrEP.  This risk is higher if you are older than 40 or if you already have reduced kidney function when you start PrEP.
PrEP can also reduce bone density by 1–2%, causing slight thinning of the bones. This loss reverses after PrEP is stopped.
This side effect might be more important if you already have low bone density related to other factors.
It might also be important if you are younger than 30 as your bones are still developing.
So far there have not been any reports of bone fractures related to PrEP use.
Event based PrEP might reduce the risk of these side effects, though this has not been formally studied yet.
Last updated: 18 March 2019.