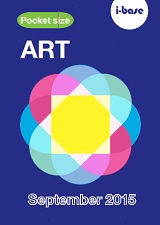 Pocket ART is an A7-sized guide to HIV treatment (ART). It is for anyone who wants to know more.
ART stands for antiretroviral treatment. HIV drugs are called antiretrovirals because HIV is a retrovirus.
It is an exciting time for HIV care…
ART is now the routine next step after finding out you are HIV positive.
Taking control over this aspect of your health can be one of the easiest ways to deal with HIV.
You can then carry on with your life.