Elvitegravir positive opinion in Europe
11 October 2013. Related: News.
NOTE: EU granted full approval for elvitegravir on 18 November 2013.
………………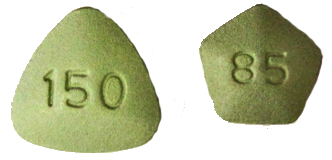 On 19 September 2013, the Committee for Medicinal Products for Human Use (CHMP) adopted a positive opinion, recommending the granting of a marketing authorisation in Europe for the integrase inhibitor elvitegravir 85 mg and 150 mg, film-coated tablets.
Elvitegravir has the trade name Vitekta and is manufactured by Gilead Sciences.
The indication is for use in HIV positive adults in combination with other antiretroviral drugs. Elvitegravir needs to be boosted by either ritonavir or cobisitat.
Elvitegravir is already licensed in Europe as one of the four drugs in the single tablet Stribild.
Recommendations from the CHMP are usually followed, with full approval expected within three months.
Elvitegravir has not yet received FDA approval in the US.
Source:
European Medicines Agency (EMA). Opinion on elvitegravir (Vitekta). EMA website.
http://www.ema.europa.eu/ema/index.jsp?curl=pages/medicines/human/medicines/002577/smops/Positive/human_smop_000592.jsp&mid=WC0b01ac058001d127