How a missed or late dose increases the risk of resistance
Figure 3: Drug levels with good adherence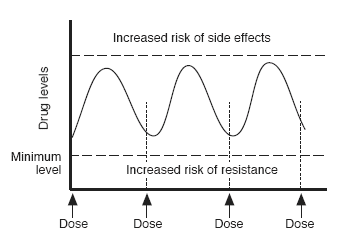 Drug doses are based on average levels being high enough to be active against HIV for the whole dose period. They are also low enough to minimise the risk of side effects.
Figure 4: A missed or late dose increases the risk of resistance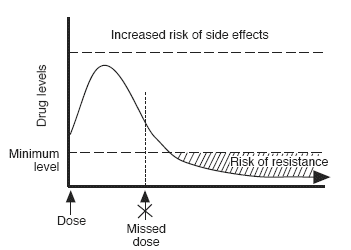 Missing or being late with a drug lets the drug levels fall to a level where resistance can develop. The more often you are late, the greater the chance of resistance.
Last updated: 1 October 2019.