HTB April 2023 early reports online
6 April 2023. Related: News.
Download HIV no 44 – PDF – STILL TO COME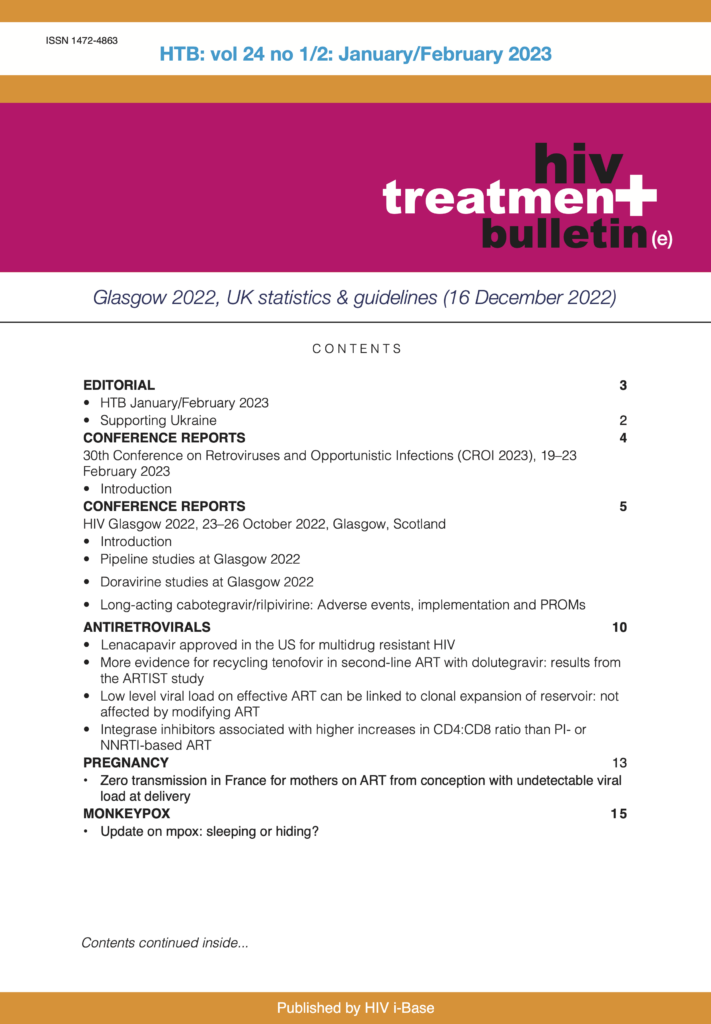 This issue of HTB includes further reports from the 30th CROI held from 19–22 February 2023 in Seattle.
Additional articles for this issue will be added over the next week.