New format HTB: issue 1 online (05 January 2018)
15 January 2018. Related: News.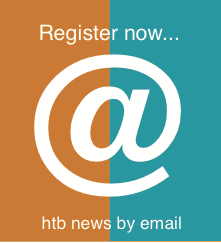 We are starting 2018 with a new look for HTB.
Download PDF – (600 Kb).
Rather than collecting articles every two months i-Base is relaunching HTB as two shorter email bulletins every month. As most articles are already online earlier, this will the bulletin short and more frequent – but just as cutting edge.
The new format will also expand on journal reviews, with short summaries and hyperlinks to the original research.
We will also highlight other community resources.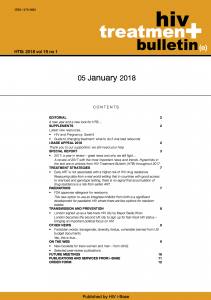 The first issue starts with a review of 2017 and exciting news that London has signed up to be a fast-track city to end the HIV epidemic.
To join the email list for HTB please register free online: (for new subscribers):
https://i-base.info/forms/esub.php
All free.