HTB: no. 9 – plus HIV and COVID-19 (17 September 2021)
17 September 2021. Related: News.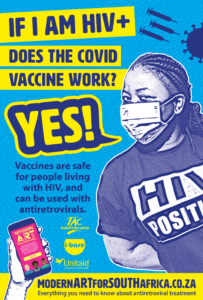 This issue contains further reports from the IAS 2021 virtual conference and the linked 13th International Paediatric Workshop.
It also includes the 2021 adult pipeline review on the most recently approved HIV drugs and compounds in the pipeline.
Lenacapavir has been submitted to the EMA for use in multidrug resistance, using a long-acting 6-monthly subcutaneous injection.
ART access news includes reducing the annual price for darunavir/r to $210, which should improve second-line therapy globally.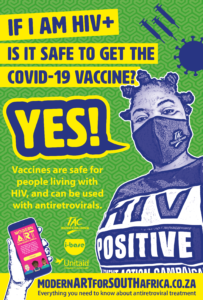 Plus a review on the disappointing results from the large phase 3 HIV vaccine Imbokodo study.
COVID-19 news includes an i-Base project with Modern ART for South Africa that produced new information on COVID-19 vaccines.
We also cover UK plans for some HIV positive people to be able to have a third vaccine dose and the largest analysis of COVID-19 outcomes in people living with HIV.
Plus short reports on other vaccine studies.
i-Base also has two staff vacancies – please see details online.
This issue of HTB might be a double issue to also cover the October issue.