i-Base vacancy: Treatment advocate and information officer
4 June 2021. Related: News.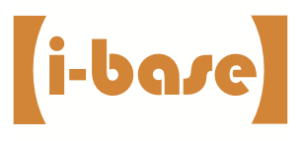 HIV i-Base (i-Base) is looking for a Treatment Advocate and Information Officer.
This is being advertised as a full-time role, however there may be flexibility to create two part time posts.
i-Base is a HIV treatment activist group founded in 2000. We are committed to peer advocacy and to providing timely HIV treatment information for both positive people and health care professionals.
i-Base has developed key resources and services and we are recognised and trusted for providing treatment information both nationally and internationally.
Job summary
This post involves helping will all aspects of treatment advocacy at the project. This includes:
Responsibility for running the treatment information phoneline.
Answering other questions that are sent by email and posted on the i-Base website (www.i-Base.info).
Phoneline hours are Monday to Wednesday, 12 to 4 pm.
This is an office-based post.
Contributing to other i-Base resources. This includes writing, research, updating  i-Base printed guides. Hopefully also writing for HIV Treatment Bulletin.
Training will be provided for all areas of work, but candidates need to already have a good knowledge of HIV treatment and good written and spoken English.
HIV i-Base is an equal opportunities employer.
Applications from HIV positive people are encouraged.
For further details and an application form please see links below.