PROUD study closes leaving participants with no access to PrEP
29 July 2016. Related: News.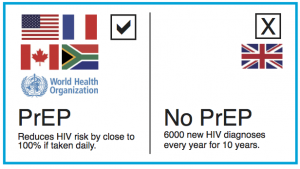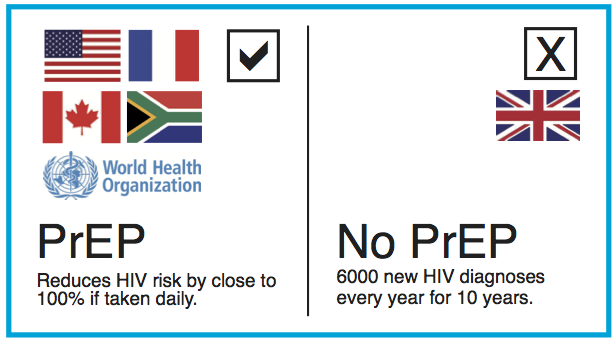 Simon Collins, HIV i-Base
On 29 July 2016, the PROUD study website announced that the study will close without being able to continue to provide participants with oral PrEP. [1]
The press release blames NHS England for cancelling the previous commissioning process and the lack of government action to take an executive decision that PrEP – as with current PEP – could be commissioned nationally, rather than by local authorities.
An derisory offer of £2M to further research PrEP has not been adequately resource or planned early enough to cover participants in PROUD, but more importantly, fails to allow access to PrEP for anyone until at least 2017.
Although Public Health England (PHE) is working to design another study – the scientific rationale for further research is difficult to see, PROUD proved PrEP was so effective in people at high risk of HIV that the study had to finish early.
The manufacturer of the version of PrEP used in PROUD, tenofovir DF/FTC (marketed as Truvada) have failed to extend further access to PrEP – and also failed to offer NHS England an affordable price reduction, even though the patent for tenofovir DF is due to expire in 2017.
The press release from PROUD emphasises that it is legal in the UK to purchase generic versions of PrEP online for personal use. Links for information on how to do this are on the following websites:
comment
This is a shameful situation for UK public health and research to withdraw effective PrEP from gay men and trans women.
While countries throughout the world are setting up programmes to include oral PrEP as a key strategy to reduce ongoing HIV infections, based on study results that include PROUD, the UK trails behind.
Worse than this, NHS England, and the government who failed to find a solution, send a message that the sexual health of gay men is such a low priority that even people at highest risk are being abandoned.
Last week, the EU agreed to approve PrEP for use in Europe. [2]
A decision on the NAT legal challenge on the NHS England process is expected on Tuesday 2nd August.
Reference
PROUD website. Latest news. (29 July 2016).
http://www.proud.mrc.ac.uk
EMA press release. First medicine for HIV pre-exposure prophylaxis recommended for approval in the EU. 22 July 2016.
http://www.ema.europa.eu/ema/index.jsp?curl=pages/news_and_events/news/2016/07/news_detail_002578.jsp&mid=WC0b01ac058004d5c1