Phoneline
i-Base HIV treatment phoneline: 0808 800 6013
Mon, Tues, Wed 12-4 pm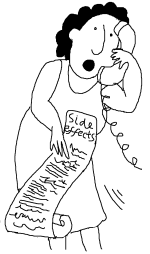 Putting you in control of your HIV treatment.
We can talk to you about any aspect of treatment, based on the most up to date information and explained in non-technical language.
Calls are free in the UK from land lines and most major mobile networks. Calls will not be itemised on your bill.
Calls are answered by treatment advocates and information is meant to be used in consultation and discussion with your doctor.
Please note, that the i-Base service is mainly for and about people living with HIV.

If you are in the UK and worried about HIV transmission and testing, or would like advice on counselling, benefits, housing or legal questions, please contact THT Direct (0808 802 1221).
Other ways we can help:
i-Base is a Helplines Partnership member.
Feedback
Your feedback and suggestions are always appreciated.
Last updated: 1 November 2021.