UK guide to PrEP (December 2022)
1 December 2022. Related: Guides, News, Publications.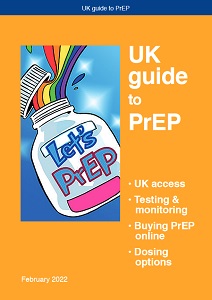 A new edition of this UK guide to PrEP is now available.
This A5 booklet includes new information about PrEP and women, and PrEP and trans and non binary people. Also about access to PrEP in the UK.
The guide is available in print and online.

Two related Pocket PrEP leaflets are available as A7 fold-out leaflets.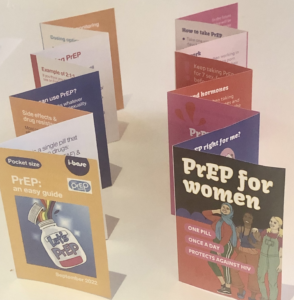 They summarise info in a simple reduced format.
Pocket PrEP is also available as a PDF file and in print copies can also be ordered.
PrEP for Women – produced with Sophia Forum – is available in PDF file and print formats.
The UK guide to PrEP was produced in collaboration with UK doctors and PrEP advocates from the following organisations and clinics.