Introduction
This booklet is about HIV and pregnancy. It includes:
What to do if you find out that you have HIV when you are pregnant.
What to do if you already know you are HIV positive and decide to have a baby.
Antiretrovirals in pregnancy, mothers' health and babies' health.
Having an HIV negative baby if you are HIV positive.
Safe conception using antiretrovirals for couples where one partner is positive and one is negative.
This is the 7th edition of the i-Base pregnancy guide. Important changes in the guide because of new research include:
HIV treatment is now routinely recommended for everyone who is HIV positive. This includes pregnant women.
Your CD4 count is no longer used to decide (or delay) when to start treatment. It is also no longer used to decide to stop treatment after your baby is born.
New information about safe conception for couples where one is HIV positive and the other HIV negative. This is about being on antiretroviral therapy (ART) with an undetectable viral load.
Starting ART as soon as possible in pregnancy. This could mean when you are diagnosed.
A stronger recommendation for vaginal delivery. This is for mothers on ART with undetectable viral load and no other complications.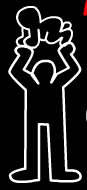 These changes are all based on the UK guidelines from British HIV Association (BHIVA). The UK is one of the safest countries in the world to have a baby. Using ART, good care, and by not breastfeeding, the risk of transmitting HIV to the baby is less than 1 in 1000. We explain what all these words and terms mean in this guide.
British HIV Association (BHIVA) and Children's HIV Association (CHIVA) Guidelines for the Management of HIV Infection in Pregnant Women (2014 update) are online at:
http://www.bhiva.org/documents/Guidelines/Pregnancy/2012/BHIVA-Pregnancy-guidelines-update-2014.pdf
British HIV Association, BASHH and FSRH guidelines for the management of the sexual and reproductive health of people living with HIV infection 2008 are online at:
http://www.bhiva.org/documents/Guidelines/Sexual%20health/Sexual-reproductive-health.pdf
Last updated: 1 December 2015.