Daily PrEP: for anal and vaginal sex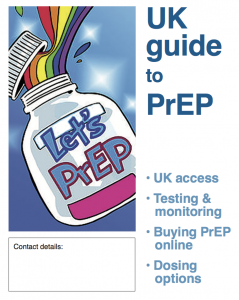 Most PrEP studies have used daily PrEP.
Taking PrEP every day will make sure that there are protective drug levels 24 hours a day, 7 days a week. This means you do not have to plan PrEP for when you might have sex.
If you generally have sex every week, daily PrEP has the advantage of being an easier routine. Also, missing an occasional dose is unlikely to make a difference.
If you are just about to start daily dosing but think you may have a risk within the next few days, start with a double dose.
For anal sex, four or more daily doses each week will give good protection, especially after the first week.
Remember that for vaginal/frontal sex you need to take PrEP every day.
Last updated: 18 March 2019.