How to take PrEP (TD/FTC)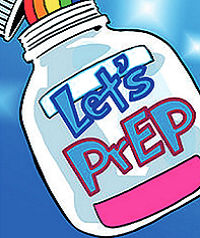 This section is about two different ways to take TD/FTC.
Everyone can use daily dosing.
Some people can use on-demand (2:1:1) dosing. This can be used for protection during anal sex, but not by women, trans or non-binary people having vaginal or front hole sex.
In both cases PrEP is taken both BEFORE sex (to let drug levels build up) and AFTER sex (to keep levels high).
Also, each of the drugs in PrEP is different. Both drugs are needed to give full protection.
FTC (emtricitabine) is absorbed rapidly, giving protection within hours, but levels drop more quickly.
TD takes up to 24 hours to reach rectal tissue, but it then stays at higher levels for longer.
TD levels are lower in vaginal tissue, which is why daily PrEP is needed for women and trans men having front hole sex.
On-demand (2:1:1) dosing is very effective for anal sex or for straight men having vaginal sex.
TAF/FTC
TAF/FTC has only been studied with daily dosing.
2:1:1 dosing is not currently approved for TAF/FTC.
TAF is absorbed more quickly that TD and stays at higher levels for longer, but is only for cisgender men and transgender women. Unless you need TAF for medical reasons, it is rarely used in the UK and is not approved in the EU. It can only be used with daily dosing.
Please talk to your doctor about the best dose and timing thatwill be most suitable for you.
Last updated: 1 November 2022.