Routine care if you have already started PrEP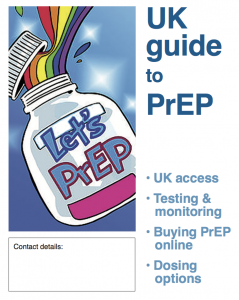 Once you have started PrEP, monitoring is just as important. If you are currently using PrEP and have not been monitored, talk to the clinic about doing this now.
Every 3-4 months
Have a '4th generation' HIV blood test. This is also called and 'antigen/antibody' HIV blood test.
Test for other STIs.
Have a urine dipstick test for protein when you have your STI check up; if there is more than a trace, an additional blood or urine test can be sent off for kidney function.
An additional blood test for kidney function may be required if you are older than 40 or are at risk of kidney problems.
Every 12 months
Have a blood test to check your kidney function.
Test for hepatitis C if you are having sex with gay men.
For trans and non binary people
If you have concerns about hormone interactions please speak to your doctor. Apart from ethinylestradiol (which should not be used with PrEP), hormone levels are not be affected.
However, if this is something you are worried about, it is important to talk to your doctor about your concerns.
Last updated: 4 September 2017.