Routine care if you have already started PrEP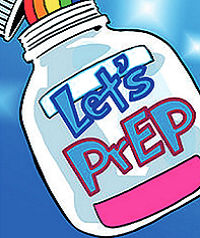 Once you have started PrEP, monitoring is just as important.
If you are currently using PrEP and have not been monitored, talk to the clinic about doing this now.
Every 3-4 months
Have a 4th-generation HIV blood test. This is also called an antigen/antibody (Ag/Ab) HIV blood test.
Test for other STIs.
An additional blood test for kidney function (creatinine) might be needed every six months. This is if you are older than 40 or are at risk of kidney problems. Abnormal kidney results might need monitoring more often.
Every 12 months
Have a blood test to check your kidney function.
Test for hepatitis C if you are having sex with gay men. Some clinics do this more frequently depending on risk.
For trans and non binary people
There are no drug interactions between PrEP and hormone treatment. Neither PrEP nor hormone levels are affected. If you are worried about PrEP please speak to your doctor who can also reassure you.
Last updated: 1 November 2022.