What to do if you miss a pill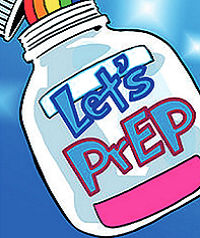 If you miss one, or even two pills occasionally, this will be fine on a daily regimen.
Don't stop PrEP, just carry on once you remember.
Drug levels will still be high enough to protect against HIV.
If you are missing several doses each week, please talk to the clinic about support.
If you use daily dosing and miss more than a week of pills, you have to start again. This will involve either seven days of daily dosing (including for women and transgender people) or the double dose for 2:1:1 dosing.
You only need one double dose at the start.
You never need more than a total of seven pills in one week, unless you restart daily PrEP with a double dose for earlier protection.
A pill box makes it easy to see if you missed a dose.
Aim for the same time each day. Link it to a routine task like brushing your teeth.
If you have risks during a break from PrEP, it is important to have another HIV test.
With 2:1:1 dosing, if you miss the BEFORE dose completely, still take a double dose AFTER sex, and continue daily. Contact your clinic in case PEP is recommended. Missed doses matter more with 2:1:1 dosing.
Last updated: 1 November 2022.