Dry skin, nail problems, hair loss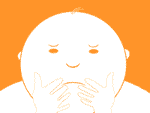 Associated drugs: AZT (Retrovir, nail discolouration) and emtricitabine (FTC, skin discolouration), lamivudine (3TC, rarely linked to this side effect).
Problems with hair, nails and dry skin are mainly related to older HIV drugs that are no longer used.
Dry skin
Dry skin, chapped lips and nail problems are a problem for HIV positive people but this is often more related to HIV than HIV drugs.
All the measures listed about rashes are helpful where dry skin is a problem, along with the use of emollients (moisturisers) such as aqueous cream, diprobase, oilatum, and balneum. Try to drink plenty of fluids as well.
Vitamins and a healthy diet are also important for better skin health.
Where rashes and dry skin are unmanageable with medications or simple interventions then ask your doctor to change the medication that is responsible.
You can also ask to be referred to a specialist dermatologist.
Indinavir was particularly linked to skin, nail and hair problems. As this drug is now rarely used, switching to an alternative drug is recommended.
Hair loss
Changes in the thickness and quality of hair is rarely reported with modern HIV drugs.
Balding patches of head hair, called alopecia, have also been reported, though rarely, with 3TC.
Nail and skin pigment problems
AZT can darken nail and skin pigment in Africans and African-Americans, but this drug is now rarely used.
Emtricitabine (Emtriva) has been reported to cause pigment changes (mainly to the palms of the hands or soles of the feet) in African people.
Emtricitabine is included in many combination pills including Truvada, Descovy, Atripla, Eviplera, Genvoya and Stribild.
Last updated: 1 March 2023.