References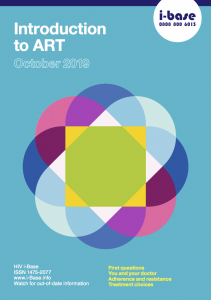 Information in this guide is based on the following treatment guidelines.
British HIV Association (BHIVA) guidelines for the treatment of HIV-1 positive adults with antiretroviral therapy (2016 interim update)
http://www.bhiva.org/guidelines.aspx
European AIDS Clinical Society (EACS) Guidelines for clinical management and treatment of HIV positive persons (2018).
http://www.eacsociety.org/guidelines
US HHS Guidelines for the Use of Antiretroviral Agents in HIV-1-Infected Adults and Adolescents (July 2019)
http://aidsinfo.nih.gov/guidelines
Last updated: 1 October 2019.