21st Annual BHIVA Conference, 21-24 April 2015, Brighton
1 June 2015. Related: Conference reports, Conference index, BHIVA 21st Brighton 2015.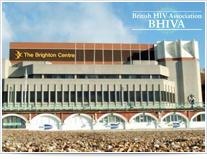 This year, as always, BHIVA included an important and diverse programme that included 30 oral presentations and over 200 posters from submitted studies.
A selection of these are briefly summarised below.
For full details, and for other studies, please see the webcasts for oral session and online abstract book for posters.
Abstract book
http://www.bhiva.org/documents/Conferences/2015Brighton/AbstractBook2015.pdf (PDF)
Articles in this issue include: