START study: call for participants to attend final visit – please help…
17 September 2021. Related: Research studies.
Simon Collins, HIV i-Base
Researchers from the large international START study are contacting study participants for a final follow-up visit.
Although HIV sites are leading on this, many people may have changed their clinic during what is now a 12 year study.
Also, while the main results were reported in 2015, additional funding supported extending the follow up. This unique data set will now look at long-term risks from delaying ART.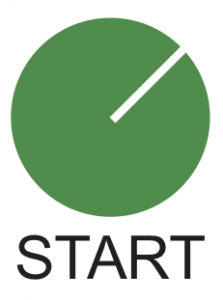 This is not just an academic request. These results from the final follow-up have important clinical relevance in 2021. 
Late diagnosis is still a serious problem in all countries. More than 40% of people in the UK are still diagnosed with a CD4 count <350 cells/mm3. And this is associated with an 8-fold risk of mortality. [1]
Your help now is really appreciated – whether as a participant or study site.
In the UK sites around 300 participants helped this important research.
If you were part of START please contact your current clinic who will arrange everything.
You can also email Claire Rappoport, the community coordinator for the study network:
insightclairer@gmail.com
Additional background
In 2015, the START study reported clinical benefits of early ART, even when CD4 counts were above 500 cells/mm3. At this level HIV was thought to cause few serious problems. [2]
The evidence was so important that the WHO announced plans to change the guidelines within weeks. It also show the importance of universal access globally. [3, 4]
Compared to starting when the CD4 count was still high at 350 cells/mm3, early ART halved the risk of serious infections, including mortality. These results showed ART was safer than expected and that untreated HIV was more dangerous with a high CD4 count that previously though. And START found this 18 months earlier than predicted.