18th International European AIDS Conference (EACS 2021)
31 October 2021. Related: Conference reports, EACS 18 London 2021, Conference index.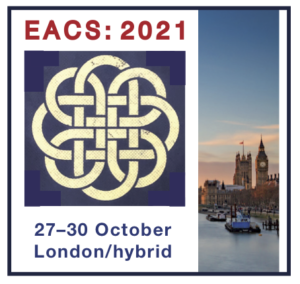 27–30 October 2021, hybrid, London
Introduction
Abstracts can also be accessed through the online programme (first link above). For oral sessions this involves click on the day of the presentation and for posters this is through clicking the two elibrary listing in the programme (for Thursday and Friday).
First reports in this issue of HTB are below.