Melatonin does not protect against SARS-CoV-2
1 March 2022. Related: COVID-19: transmission & prevention.
Simon Collins, HIV i-Base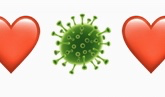 Results from a randomised study reported no benefit of daily oral melatonin (2 mg QD) for 12 weeks compared to placebo as prophylaxis against SARS-CoV-2 in 314 Spanish health workers.
More infections occurred in the active arm (5.5% vs 2.6%, p=0.2) together with more treatment-related side effects (n=67 vs 43, p=0.04), mainly poor sleep.
Melatonin has anti-viral activity, largely supported by animal studies, but a human study reported potentially negative effects for people living with HIV.
It is important that the thousands of research studies hoping to find benefits in preventing or treating COVID-19 with repurposed drugs publish their results, even when no effect is found.
Participants would have brought their own hopes to these studies.
Garcia-Garcia et al. Melatonin in the prophylaxis of SARS-CoV-2 infection in healthcare workers (MeCOVID): A randomised clinical trial. J. Clin. Med. 2022, 11(4), 1139. (21 February 2022).
https://doi.org/10.3390/jcm11041139
This report was first published on 27 February 2022.