Modern ART for Africa…
1 December 2018. Related: Advocacy and learning materials, Advocates, HIV positive people, News, Resources, South Africa, Translations.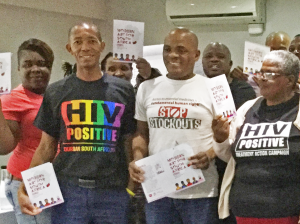 i-Base has helped produce new resources about changes to modern HIV treatment (ART).
This involved working with the Treatment Action Campaign TAC) in South Africa and other treatment activists.
Modern ART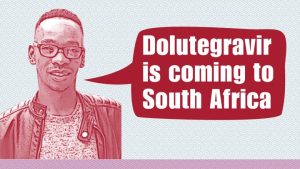 The following resources are for HIV treatment activists and communities in low- and middle-income countries starting to or planning to change to new ART regimens.
This includes:
HIV positive people who are starting ART.
Activists training their communities about ART.
Those working on better access to ART. Many people want to make sure that modern ART is available in their country.
Community health workers.
We hope that you will adapt them for your own country.
i-Base is happy to help you to adapt them for your local community.

Modern ART and pregnancy
Small pocket leaflet about HIV drugs (ART) and pregnancy.
This leaflet includes information about the the recent concern linked to taking dolutegravir when conceiving a baby and during the first weeks of pregnancy.
It is written for HIV positive women in Africa who may want to become pregnant.
Download: Modern ART and pregnancy – December 2018 – PDF file (500 Kb)
Modern ART for Africa

This booklet is about changing to the single pill called TLD as first-line ART.
This pill includes three HIV medicines: tenofovir disoproxil fumarate (TDF), lamivudine (3TC) and dolutegravir (DTG).
The combination pill is abbreviated to TLD but sometimes it is referred to as TDF/3TC/DTG.
Download:  Modern ART in Africa – March 2018 – PDF file (3 MB)
This is currently the SA version until a smaller PDF is available shortly.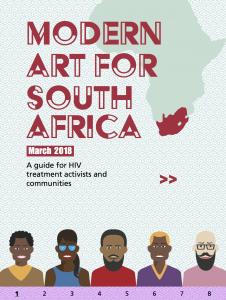 Modern ART for South Africa
We worked with the TAC to adapt the booklet to support the transition to TLD in South Africa.
Download:  Modern ART in South Africa – March 2018 – PDF file (3 MB)
A powerpoint slideset is also available.
Slideset: Modern ART for South Africa slideset (March 2018) PDF file (4.4 MB)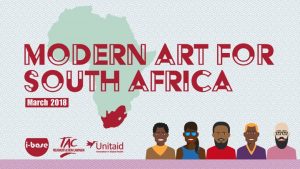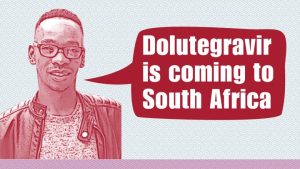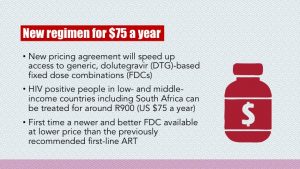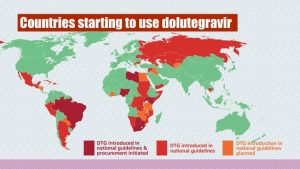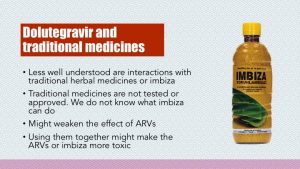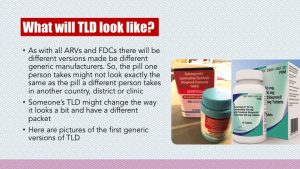 Information about ART research studies
i-Base and TAC are also producing information on some of the key ART Optimisation studies. These studies look at new ways of using the latest HIV medicines.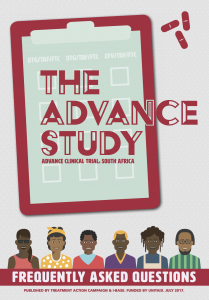 The ADVANCE study is currently running in South Africa.
It randomises participants into one of three groups. Two groups compare dolutegravir-based regimens using different versions of tenofovir (TDF or TAF), together with FTC. The third group uses the current standard of care ART (TDF/FTC/efavirenz).
Tenofovir alafenamide (TAF) is a new version of TDF.
This leaflet includes Q&As about the ADVANCE study.
Download: ADVANCE study FAQs – PDF file (1.4 MB)
Funded by Unitaid.