Updated and revised i-Base guides
25 January 2013. Related: News.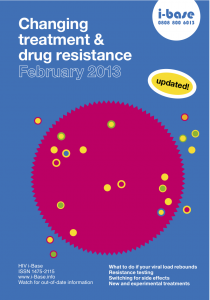 Two i-Base guides have been revised and updated this month.
The first is the Guide to Changing Treatment which focuses on what to do if your viral load rebounds (or never becomes undetectable). This is called "virological failure" and is often related to drug resistance.
All is explained including tests, drug choices and different strategies. Updated throughout to include potential drugs that are currently in development.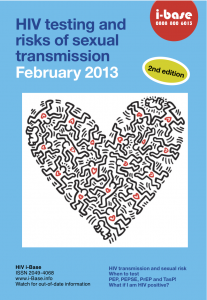 The second guide is a reprint of the Guide to HIV Testing and Risks of Sexual Transmission. The update has only minor edits but we needed to reprint the print copy.
First launched a year ago in January 2012, we have distributed 12,000 copies free to individuals, clinics and organisations.
Print copies of both new guides are available free in the UK, including in bulk, and can be ordered online.