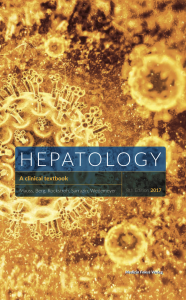 Stefan Mauss, Thomas Berg, Juergen Rockstroh, Christoph Sarrazin and Heiner Wedemeyer.
This excellent resource is an up-to-date source of information for doctors and other health workers who want a broad and up to date understanding of liver disease.
The 2017 edition includes advances in hepatitis C (HCV) treatment, hepatocellular carcinoma (HCC) and primary biliary cholangitis (PBC) together with new insights in the disease mechanism of NASH.
In addition, all other chapters have been thoroughly updated.
The textbook is available as a free download in PDF format and a print version can also be ordered online.