Early reports from EACS 2017, Milan
26 October 2017. Related: News.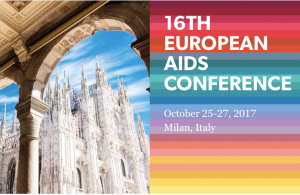 The 16th European AIDS Conference (EACS 2017) was held from 25–27 October 2017 in Milan, Italy.
This conference is held every two years (alternating with the Glasgow HIV Congress) and always provides a good focus for European HIV research.
This year the conference abstracts were available online in a searchable database as soon as the meeting started.
http://www.professionalabstracts.com/eacs2017/iplanner
Currently, neither slide presentations nor PDF files for posters have been added to the conference website. Also, access to abstracts in only available via the online iPlanner or App, with no direct URLs to individual abstracts.
Early reports from this meeting will be linked to this page.