Vaccinations and screening record
Keep your vaccination history: hepatitis A and B, pneumovax, flu, tetanus and holiday vaccinations, etc. HIV positive people no longer need 'non-live' vaccines with a CD4 count above 500. HIV positive people on immune suppressants need special advice on vaccines. Please ask your travel clinic or GP about this.
Women over 25 need a cervical smear every year, so keep a record of this as well.
Download Immunisation record PDF (33Kb)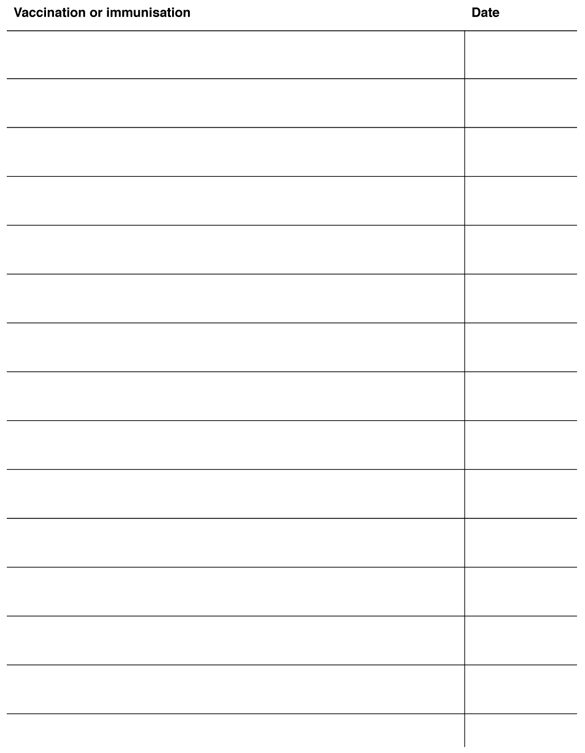 Last updated: 1 September 2019.