Does PrEP interact with any other medications?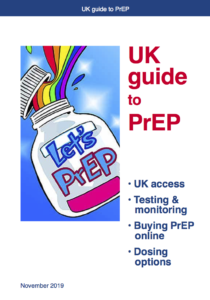 PrEP does not interact with most other medicines.
But if you are prescribed other meds, always tell your doctor (including your GP) that you are taking PrEP. You can also ask a pharmacist to check for drug interactions. This includes with over-the-counter meds.
Tenofovir (TD) should also be used with caution with some other drugs that can affect the kidneys. These include some non-steroidal anti-inflammatory drugs (NSAIDs), especially diclofenac. 
Taking both drugs together can cause kidney problems. Other NSAIDs include ibuprofen and naproxen. Avoid using these meds if you are taking PrEP, or let your doctor know if you need to take them.
Although TAF is currently used more rarely for PrEP, it can interact with TB meds, anti-epileptics, St John's Wort and others. This isn't a problem with TD.
PrEP is very safe for trans and non binary people taking hormone therapy (see page 10).
Info on interactions between PrEP and other meds, including hormone treatment is on this site from Liverpool University:
www.hiv-druginteractions.org
Last updated: 1 November 2019.