Antiretroviral drugs: illustrated pill chart
Information about every HIV drug and combination is included on this link page.
A summary pill chart with colour photographs of each drug is available as a PDF file: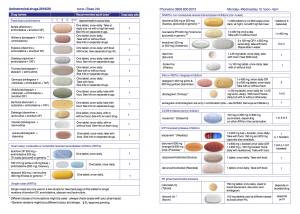 Drugs are listed in alphabetical order by their chemical rather than brand name.
Each summary links to the European Medicines Agency information, which has the Patient Information and the much more detailed Summary of Product Characteristics for the drug.
Last updated: 1 April 2022.