Echinacea and etravirine
1 June 2012. Related: Conference reports, PK and drug interactions, PK Workshop 13th 2012.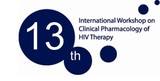 www.drug-interactions.org
The botanical echinacea was originally not recommended for HIV positive people because of a negative impact on the immune system.
This concern may have been over cautious, though there is little evidence supporting a clinical benefit. A study in 15 HIV positive people reported no effect on etravirine levels (AUC, Cmax and Ctrough increased by 4%, 3% and 3% respectively, when coadministered Echinacea purpurea 500 mg supplement was also taken (500 mg, 3 times daily) for 14 days.
Reference:
Molto J et al. Interaction between echinacea purpurea and etravirine in HIV-infected patients. 13th PK Workshop, Barcelona, 2012. Abstract: P_03.