Professor Clive Loveday awarded a Royal Order of Chivalry
1 October 2015. Related: Other news.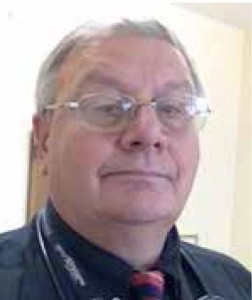 The investiture of Professor Loveday as an 'Officer to the Order of St John of Jerusalem' for services to International Charities and HIV/AIDS takes place in the City of London on 20th October 2015 at The St Johns Church.
Professor Loveday worked as a volunteer, in a team, for St Johns Ambulance developing the first Division to be associated with motorsport medicine at Snetterton Circuit (1987 onwards) and later became the Chief Medical Officer for British Forces Overseas (2007 onwards).
He has worked for over 33 years in HIV/AIDS patient clinical care and associated translational research; he formed a Charity in 2001 (ICVC Charitable Trust) to deliver economic cutting-edge molecular services to UK patients and published widely in this field. He then developed teaching programmes to support the ongoing training of NHS specialist staff in this field.
He has served a Charity Trustee (2008 onwards) for 'Saving Lives', a charity dedicated to the wider testing of HIV in the community.
Professor Loveday is Consultant HIV/GUM Birmingham Heartlands Hospital and Professor of Infectious Diseases UWL.
He has also been on the editorial comment board for HIV Treatment Bulletin since the first edition in April 2000 – and for its forerunner DrFax since 1999.