Promising first results with a 9-month regimen for multidrug resistant tuberculosis in French-speaking African countries
1 February 2016. Related: Conference reports, TB coinfection, World Conference on Lung Health 46th 2015.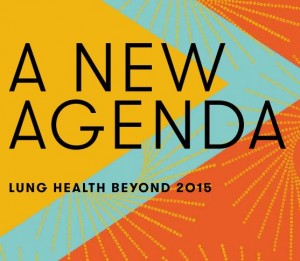 Polly Clayden, HIV i-Base
Good preliminary results from an observational trial of a 9-month regimen for multidrug resistant (MDR) TB conducted in francophone Africa were presented at the 46th World Health Conference on Lung Health of the International Union Against Tuberculosis and Lung Disease (The Union).
In 2010 a study conducted in Bangladesh in 206 participants reported 88% cure rates without relapse with a 9-month MDR-TB treatment regimen.
Following these results, a group of francophone countries launched an observational study using a similar 9-month regimen. The study was coordinated by The Union and from January 2013 to March 2015 recruited participants in: Benin, Burkina Faso, Burundi, Cameroon, Ivory Coast, Niger, Central African Republic, Democratic Republic of Congo and Rwanda. All participants had confirmed rifampicin resistance. Pregnant women, children less than 18 years of age and people who had previously received second-line TB treatment were excluded.
The regimen was: four months of kanamycin, moxifloxacin, prothionamide, isoniazid, clofazamine, ethambutol, and pyrazinamide (4 Km Mfx Pto H Cfz E Z), and then five months of moxifloxacin, clofazamine, ethambutol and pyrazinamide (5 Mfx Cfz E Z). Treatment was directly observed throughout the study.
Participants had clinical, biological and bacteriological (smear and culture) examinations monthly during treatment and six-monthly after finishing treatment. Drug susceptibility testing was performed on initial strains and on those isolated at six months of treatment or later. Further analyses were done at Supranational Laboratories (Anvers, Milan).
The study recruited 1029 participants over 27 months. Christopher Kuaban presented preliminary results on 408 participants who started treatment before 1 July 2014.
The study population overall was a median age of 33.5 years, 37% women and 22.4% HIV positive. Over half the participants had severe lung disease, 28% had failed first-line TB treatment and 26% category II, 27% had relapsed,14% were new MDR-TB cases and 5% other.
After three months of treatment, 89% of participants were culture negative and 77% smear negative. Treatment outcomes for 408 participants were: 80.4% cured, 1.7% completed treatment, 2.9% failed, 7.8% died, 6.6% lost to follow up and 0.5% not evaluated.
High-level resistance to isoniazid was common and associated with moderately reduced cure rate compared to low and unknown level resistance: 76.1% vs 87.8%, p >0.05. High-level resistance to a fluoroquinalone, although rare, reduced the likelihood of cure considerably compared to low-level or susceptible: 37.5% vs 83.7% vs 83.3%, p <0.001.
A greater proportion of HIV positive (n=91) than HIV negative (n=319) participants included in the analysis died (18% vs 5%). But among those who survived cure rates were similar: 89% in HIV positive and 89.3% in HIV negative participants.
Hearing loss was the most frequent severe adverse event: 4% Grade 3 and 4% Grade 4. Other adverse events (gastrointestinal, hepatic and renal) were common but Grade 3 and 4 events were very rare. Hearing loss occurred more frequently in HIV positive participants (17% vs 7%, p<0.01) and people with hearing loss at baseline (23% vs 4%, p<0.01).
Dr Kuaban said he has "High hopes for the nine-month MDR treatment regimen."
Reference:
Kuaban C et al. First results with a 9-month regimen for multidrug-resistant tuberculosis (MDRTB) in francophone Africa. 46th World Health Conference on Lung Health of the International Union Against Tuberculosis and lung Disease. 2 – 6 December 2015, Cape Town. LB CDC.
http://tinyurl.com/hjwp2j3
http://html5.slideonline.eu/event/15UNION/presentation/56a880a2a2195c4c12ffab5d/480/4:3/first-results-with-a-9-month-regimen-for-multidrug-resistant-tuberculosis-mdr-tb-in-francophone-africa-english