Non alcohol fatty acid liver disease: an emerging problem
1 June 2016. Related: Conference reports, Coinfections and complications, BHIVA 22nd Manchester 2016.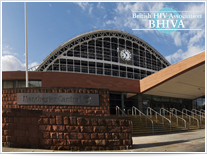 Gareth Hardy, HIV i-Base
Lucy Garvey from St Mary's Hospital, London, presented an excellent overview on the emerging issue of non-alcohol fatty liver disease in HIV positive people.
This topic has been a growing concern for a number of years and Dr Garvey's lecture provides an update on our current understanding.
NAFLD is of great concern because 10-20% of those who are affected by it will progress to more serious liver disease and as many as 5% will develop cirrhosis within 10-20 years. In HIV positive people, liver disease is the third greatest cause of death, compared to the 13th greatest in the general population. The risk factors for NAFLD are obesity, dyslipidaemia (high triglycerides, low HDL cholesterol), type-II diabetes, metabolic syndrome and a larger waist circumference.
Garvey reviewed the prevalence of NAFLD and non-alcoholic steatohepatitis (NASH), which is secondary to NAFLD, in the general population and in HIV positive people, as well as the increasing incidence of obesity in the UK.
The pathogenesis of NAFLD is not well understood, but there are a number of different factors that are considered likely to be playing a role. These include genetic factors, a high fat diet, insulin resistance, microbial translocation across the intestinal wall (an effect of HIV infection) as well as the possibility that HIV itself, immune activation and possibly some antiretroviral drugs may play a role. One other consideration is that there may be a role for alcohol consumption, especially as HIV positive people appear to have reduced tolerance and metabolism of alcohol compared to HIV negative people.
The most successful treatment interventions involve lifestyle changes in diet and exercise. Exercise for 30-60 minutes at least three times per week substantially reduces liver fat, while a 7-10% fall in body weight improves steatosis and NASH.
Similarly a 5% reduction in body weight significantly reduces serum ALT, which is a marker of liver of disease. A number of drugs are being considered for treatment of NASH including insulin-sensitisers, vitamin E and statins, as well as an anti-fibrotic monoclonal antibody, and the anti-fibrotic drug cenicriviroc which blocks the chemokine receptors CCR2 and CCR5.
Reference:
Garvey L et al. NAFLD (Non alcohol fatty acid liver disease): an emerging problem. 22nd Annual BHIVA Conference, 19-22 April 2016, Manchester. Plenary lecture.
http://www.bhiva.org/documents/Conferences/2016Manchester/Presentations/160421/LucyGarvey.pdf (PDF slides)
http://www.bhiva.org/160421LucyGarvey.aspx (webcast)