2016 Towards an HIV Cure Symposium, 16-17 July 2016, Durban, South Africa
1 August 2016. Related: Conference reports, Cure research, Conference index, IAS Cure 2016.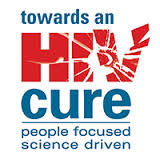 The 5th Annual IAS Towards an HIV Cure Symposium was held in Durban on 16 & 17 July 2016.
This is an abstract-driven conference selected from studies to be presented at AIDS 2016 meeting directly afterwards.
The symposium was co-chaired by Prof. Françoise Barré-Sinoussi, Dr. Steven Deeks and Prof. Sharon Lewin.
The progamme and slide presentations from this workshop are already online.
http://www.iasociety.org/HIV-programmes/Towards-an-HIV-Cure/Events/2016-Symposium
Detailed reports on cure research from this meeting and at AIDS 2016 will be included in the next issue of HTB.