HIV pipeline drugs: IAS 2017 update
10 August 2017. Related: Conference reports, Antiretrovirals, IAS 9th Paris 2017.
Simon Collins, HIV i-Base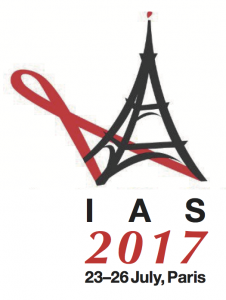 At each IAS conference, i-Base publishes a review of HIV drugs in development that summarises the most exciting new research over the previous year.
The following article is an update to the 2017 pipeline review, published just before IAS 2017. [1]
Several of the studies mentioned below are also reported in more detail later in this issue of HTB.
D/C/F/TAF
This is the first protease inhibitor based fixed dose combination (FDC). It contains darunavir/cobicistat/emtricitabine and tenofovir alafenamide (TAF).
IAS 2017 included interim results from a randomised phase 3 non-inferiority study in over 1100 people on stable boosted-PI plus TDF/FTC who switched to D/C/F/TAF or stayed on their current ART. [2]
The early results showed both groups continued to do very well with no significant differences in terms of viral rebound or side effects, although small improvement in kidney and bone monitoring were linked to the use of TAF in the FDC group.
The main study depends on 48-week results and another phase 3 study is also ongoing.
This compound was submitted to the regulatory agency in September 2016 and is likely to be the next HIV drug to be approved and available.
Please see the separate HTB report for full details. [3]
Bictegravir/F/TAF
Bictegravir is a new once-daily integrase inhibitor that does not need boosting and that can be taken with or without food. It is only being developed as part of an FDC with FTC/TAF (B/F/TAF).
IAS 2017 included results from two large randomised phase 3 studies, each in more than 600 treatment naive participants.
One study compared B/F/TAF to the FDC dolutegravir/abacavir/3TC and the other to dolutegravir plus separate TDF/FTC. [4, 5]
Both studies reported similar results for the active compared to control groups that fulfilled the criteria for non-inferiority. Small differences in side effects related mainly to the background nukes being used – ie abacavir, TDF or TAF.
The bictegravir FDC was submitted to the FDA in June 2017 and to the EMA in July 2017. The FDA application included a priority review with a decision expected by February 2018.
Please see the separate HTB report for full details of both studies. [6]
Doravirine/FTC/TDF
Doravirine is a new once-daily NNRTI that is only being developed in an FDC with generic TDF and 3TC. This will have potential advantages of having a lower price compared to FDCs with fewer generic components but will also only be used in countries where the patent for TDF has either expired or is not enforced.
IAS 2017 included full results from a large randomised international phase 3 study in more than 700 treatment-naive participants comparing doravirine/FTC/TDF to efavirenz/FTC/TDF, with matching placebos. [7]
Full 48-week results reported similar virological results (84% vs 80% with viral load <50 copies/mL in the doravirine vs efavirenz arms) showing non-inferiority compared to efavirenz.
In this case, CNS-related side effects (interrupted sleep, dreams, mood changes) were significantly less with doravirine.
Please see the separate HTB report for full details of this study. [8]
Long-acting injections: cabotegravir/rilpivirine LA
A combined intramuscular injection containing two long-acting formulations has always generated a lot of interest for people wanting an alternating to daily oral ART.
IAS 2017 included longer follow-up – now out to two years ­– from a smaller early phase 2 study in about 280 treatment-naive participants. [9]
The results are slightly complicated by the study design, which includes a lead-in period using oral versions of both drugs, and the use of two different dosing schedules – every 4 weeks and every 8 weeks – plus a control group using oral cabotegravir plus abacavir/3TC.
In summary, results at week-96 were similar to those previously reported at week-48, with sustained viral suppression and low reports of side effects.
Even though injection site reactions were very common (in >80% of participants with the first dose and 30–40% throughout the study), these were usually mild and resolved within a week. Participants reported higher satisfaction with the injection formulation.
Full details are included in a separate HTB report. [10]
Ibalizumab
Ibalizumab is a monoclonal antibody that blocks HIV entry. It is given as an IV infusion every two or four weeks and has been in development for at least ten years.
IAS 2017 included results from a small phase 2b study in about 110 treatment-experienced participants with drug resistance to at least three other drug classes who used ibalizumab with optimised background therapy.
The study at IAS 2017 wasn't reporting overall results, but that ibalizumab remained similarly sensitive (or active) in people with a diverse range of drug resistance linked to current HIV classes. [11]
MK-8591 (EFdA)
MK-8591 – a very interesting NRTI in early stages of development – is notable for a very high potency, a long-half life and the potential for use both as HIV treatment and for HIV prevention.
Oral dosing might be weekly, and PrEP includes the potential for a small removable slow-release implant that would last a year.
Two interesting studies were presented at IAS 2017.
The first, in 30 HIV positive participants, reported mean viral load reductions seven days after a single dose that ranged from approximately –1.2 logs (for the tiny 0.5 mg, 1.0 mg and 2.0 mg groups) to approximately –1.6 logs (for the 10 mg and 30 mg group). [12]
Both plasma and intracellular drug levels were dose-related, with higher doses achieving levels approximately 1 log higher with the half-life in PBMCs ranging from 78 to 128 hours, allowing for a wide range of potential dosing schedules.
For reasons that are unclear, and against the study protocol, one participant did not begin full ART (risking drug resistance by continued monotherapy) although neither viral load nor resistance data were presented for the case.
The second study was for PrEP in 16 macaques randomised to oral MK-8591 or placebo every week for 12 weeks, and were exposed to SIV rectally every week. [13]
All animals receiving the placebo became infected within 1 to 4 challenges compared to none of the MK-8591 animals, even after 12 challenges with continued follow-up for a further three months. MK-8591 resulted in a 41.5-fold lower risk of infection (95% CI: 7.3 to 237.9) compared to placebo (p< 0.0001).
Mean intracellular trough concentrations of MK-8591-TP at the time of challenge were similar to levels achieved using a once-weekly 10 mg oral dose of 10mg in HIV positive human studies.
Further details of both studies are included in a separate HTB report. [14]
Fostemsavir
Fostemsavir is an attachment inhibitor in phase 3 studies that as a new class of HIV drug might be especially important for people who have multidrug resistance to current ARVs.
Although no new efficacy or safety results were presented at IAS 2017 – the ongoing phase 3 study doesn't finish until 2020 – two small drug interactions studies were presented as posters.
The first reported increases in levels of methadone or buprenorphine, with a caution for monitoring for signs of sedation, but without a routine need to dose-adjust. [15]
The second poster reported that fostemsavir can be safely taken with a combined oral contraceptive containing norethindrone (1.5 mg) and reduced dose ethinyl estradiol (30 ug). [16]
Elsulfavirine
Finally, a poster was presented on a study in dogs for subcutaneous and intramuscullar injections of the new nanoformulations of investigational NNRTI elsulfavirine or its prodrug (VS-1500A) that is being developed for potential as treatment and prevention in some middle-income countries. [17]
Single injections of both SC and IM formulations of the prodrug maintained therapeutic drug levels for at least four weeks.
References:
Unless stated otherwise, abstracts refer to the 9th IAS Conference on HIV Science, 23-26 July 2017, Paris.