Introduction to ART (May 2018)
8 June 2018. Related: Supplements.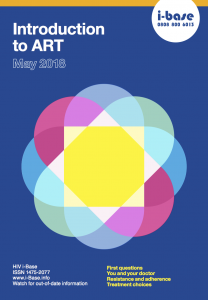 The 2018 edition of this widely-used booklet is now updated throughout to include latest HIV treatments. 
It also integrates changes in treatment guidelines and the wider recognition of treatment as prevention and the U=U campaign.
Available online, as PDF and in print.