Caution on press conference news from AIDS 2018
3 August 2018. Related: Conference reports, World AIDS 22 Amsterdam 2018.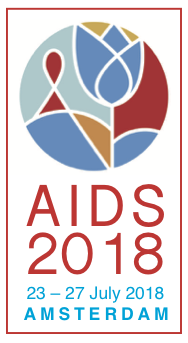 Simon Collins, HIV i-Base
This year, the IAS policy for breaking headline news at the AIDS 2018 conference should come with a warning for any early reports.
Instead of allowing researchers to first present their results in full, with the chance for peer-review questions, the conference organisers lifted the embargo on studies that are included in the press conferences at the start of the press meeting.
Often these studies were not even presented on the same day and the embargo was lifted before the presenters have said anything,
This is not a good way to report research: either the press conference should come after the results have been presented in full, or the embargo should remain in place until then.
Unlike other scientific meetings, the AIDS2018 press conferences do not allow summary slides, with presenters only having a couple of minutes to summarise their research.
Although i-Base reported some of these press-released studies, each report wasupdated later after the full presentations. Some of the reports were made through early press access to the presentation slides.
The press conferences schedule is available online and ress conferences are also live-streamed on youtube, with archive webcasts provided later. [1, 2]
Reference
AIDS2018 press conference schedule.
http://www.aids2018.org/Media-Centre/Resources/Press-programme
AIDS2018 youtube webcasts.
https://www.youtube.com/channel/UCBBhpWA2uqSzk2lfFig-7JQ