Vaping can help HIV positive smokers who are not motivated to quit cigarettes
15 November 2019. Related: Conference reports, Coinfections and complications, Cancer and HIV, Ageing and life expectancy.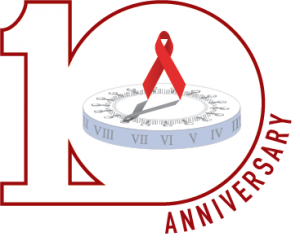 Simon Collins, HIV i-Base
A small US study reported that switching to vaping produced higher rates of stopping cigarettes than many other options to quit, even though follow-up was also relatively short.
The study included 19 HIV positive smokers who entered the study without a particular desire to stop smoking.
Cartridge-based E-cigarettes were provided weekly for eight weeks, followed by advice to stop smoking and smoking cessation resources. Benefits included reduced use of cigarettes and reduced CO exposure that were maintained to week 12 and an increased desire to quit.
Mean number of daily cigarettes dropped quickly (from mean 15/day at baseline to 1.7/day at week 8 and 2.2 at week 12. Mean exhaled CO dropped from 15.7 ppm at baseline to 6.68 at week 8 and 6.74 at week 12).
Seven participants (36%) reported a complete change to e-cigarettes at week 8.
Smoking associated symptoms of coughing, wheezing and shortness of breath improved although over this short period there were no changes in FEV1, pulse, BP or heart rate.
comment
Quitting cigarettes is the single most important change that HIV positive people who still smoke can make to have the greatest impact on their long term health.
Although this was a small pilot study and follow up was limited, these results are encouraging, especially as it was in participants who didn't enter the study wanting to quit.
Longer follow-up is important to see whether the results are durable.
Reference
Cioe PA et al. The behavioural and biological effects of electronic cigarettes provision in HIV positive smokers who are not motivated to quit. 10th International Workshop on HIV and Ageing, 10-11 September 2019, New York. Poster abstract 41.