Hydroxychloroquine fails to prevent COVID-19 or SARS-CoV-2 transmission when used as PEP
9 December 2020. Related: COVID-19: investigational drugs, COVID-19: transmission & prevention, COVID-19.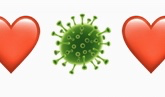 Simon Collins, HIV i-Base
Results from a large randomised open-label phase 3 study reported hydroxychloroquine (HCQ) had no impact as prophylaxis against COVID-19 and didn't reduce symptoms in participants who did become infected.
The Barcelona PEP study was run in three regions in Catalonia, and reported in 24 November edition of NEJM. [1]
Between 17 March and 28 April 2020 the study enrolled 2314 adults in who had been in contact with 672 index case patients with confirmed COVID-19. Participants were randomised to open label HCQ (n=1116) or standard of care (n=1198) (based on hand hygiene, face masks, social distancing, and isolation of case patients and contacts).
Contact risk was defined as being within two metres for >15 minutes to 7 days before enrollment and who were at high risk (a health care worker, a household contact, a nursing-home worker, or a nursing-home resident). Participants connected to the same index case were randomised together as a group.
The primary endpoint of incidence of symptomatic COVID-19 confirmed by PCR was similar in both groups: 5.7% vs 6.2%, respectively (risk ratio: 0.86 [95% CI: 0.52 to 1.42]). There were also no differences in SARS-CoV-2 transmission: 18.7% vs 17.8%, respectively.
However, side effects were significantly higher (56.1% vs 5.9%) although these were not related to higher rates of discontinuations from the study.
This finding support those from other RCTs.
A randomised study in 821 participants that also found no benefits from hydroxychoroquine used as post exposure prophylaxis (PEP) for COVID-19 after moderate or high risk of exposure, although fewer index cases had PCR-confirmed infection. [3]
Another randomised, double-blind, placebo-controlled clinical study of HCQ as PEP in 132 health workers also found no benefit in preventing infection, but with higher side effects reported in the HCQ arm. [4]
And as this issue of HTB was being compiled, a multicentre US randomised controlled study also reported no benefit of HCQ as PEP (400 mg/day for 3 days followed by 200 mg/day for 11 days) at preventing SARS-CoV-2 infection by day 14. [5] This study had been presented as a late breaker abstract at IDWeek in October 2020.
Other large well-publicised studies have reported that HCQ also has no benefit as treatment from COVID-19 in moderate or advanced infection. [6, 7, 8]
With definitive studies now finding no benefit before infection or in moderate (hospitalised infection) it is difficult to believe that a new study planned in 13 African countries – the ANTICOV study – is likely to find any benefit hydroxychoroquine in early confirmed infection. [9]