Colchicine: no clinical benefits against COVID-19 in pooled analysis of RCTs
30 November 2021. Related: COVID-19: investigational drugs, COVID-19.
Simon Collins, HIV i-Base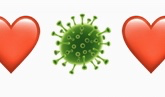 Results from a pooled analysis of available studies reports from using the anti-inflammatory gout medication colchicine against clinical risks from COVID-19, including hospitalisation or mortality.
It also reported an increased risk of side effects, including diarrhoea. [1]
The analysis included results from six randomised controlled trials involving more than 16,000 participants. Level of evidence for the GRADE analysis was generally moderate.
However, the six studies used different designs and doses and 5/6 studies were in more advanced infection when participants were already hospitalised. This is not discussed in the paper.
The single study in early COVID-19 was a Canadian study that in January 2021, reported benefits at reducing hospitalisation (Tardif et al). However, this study discontinued recruiting before full enrolment (at approximately 75%) after a positive signal of benefit. At this stage, by ITT analysis, the benefit was not statistically significant. [2]