WHO advises against use of convalescent plasma for COVID-19
20 December 2021. Related: COVID-19: investigational drugs, COVID-19.
Simon Collins, HIV i-Base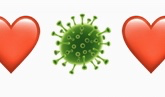 Despite its initial promise, the WHO has made a strong recommendation against the use of convalescent plasma in patients with non-severe illness.
It also recommends against its use in people with severe and critical illness, except in the context of a randomised controlled trial (RCT). This recognises sufficient uncertainty in severe and critical illness to warrant continuation of RCTs.
The recommendations are based on evidence from 16 trials involving 16,236 patients with non-severe, severe, and critical covid-19 infection.
They also noted several practical challenges, such as the need to identify and test potential donors, as well as collect, store and administer donor plasma, which they say further limits its feasibility and applicability.