EACS case study: how to diagnose HIV on PrEP – stopping PrEP or intensify to ART?
20 December 2021. Related: Conference reports, HIV prevention and transmission.
Simon Collins, HIV i-Base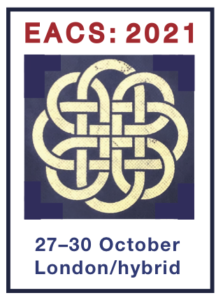 One of the case studies presented at EACS highlighted the difficulty of diagnosing HIV while on PrEP. In this example, both the case and the panel discussion differed from the recommendations in current guidelines.
Although PrEP is highly effective at protecting against HIV, transmission can still occur with low adherence, in rare cases after exposure to PrEP-resistant HIV or due to missed seroconversion at baseline.
Continuing to take PrEP after infection risks accumulating drug resistance mutations to the PrEP drugs that are also expected to be used in ART. It can also act as suboptimal PEP, delaying seroconversion by several months and suppressing viral load, making diagnosis more difficult.
Discontinuing PrEP for 4-6 weeks will enable more accurate HIV antibody and viral load testing. However, this will also leave someone who is at high risk of HIV vulnerable to infection, if they are not already infected.
This case was a 31 year old gay man who used ChemSex and who started PrEP in December 2020 with a negative 4th generation Ab/Ag test.
At a follow-up visit on 10 February eight weeks later, the 4th generation rapid test was negative but the 4th generation at the lab was positive. Western Blot was indeterminate, showing p24. At this point PrEP was stopped to avoid risk of developing drug resistance. Although this person confirmed daily adherence, this was not supported by pharmacy receipts. Drug levels were not tested.
A week later, on 16 February, the rapid test was positive and the lab test was negative, – and viral load was negative – still making it impossible to know which of these were true results.
After another week, on 26 February, the rapid test was negative, but the lab test was positive. Western Blot was indeterminate but viral load, although <20 copies/mL detected HIV.
On 4 March, these results were similar, other than viral load was now positive at 490 copies/mL, leading to a confirmed HIV diagnosis.
ART was started with F/TAF, rilpivirine and dolutegravir, which was simplified to bictegravir/F/TAF after four weeks following confirmation of wild-type HIV.
Although the panel supported stopping PrEP in this case, this decision should be really be individualised based on HIV risk. Stopping sex or changing to use condoms is not always easy or possible in some circumstances, including with chemsex.
Current EACS and BHIVA guidelines generally recommend intensifying PrEP to triple-drug ART if infection is suspected. [2, 3]
PrEP should be changed to triple-drug ART without interruption in case of early clinical signs of HIV seroconversion or a positive HIV diagnostic test.
If a seroconversion event is suspected on PrEP, the writing group recommends that current best practice is to intensify ART while investigations are ongoing. If an atypical result is first detected when off PrEP, then it is advised that no further PrEP is prescribed until an expert consensus is reached regarding the individual's HIV status.