US doctors think it is already too late to contain monkeypox
3 August 2022. Related: Monkeypox.
Kirk Taylor, HIV i-Base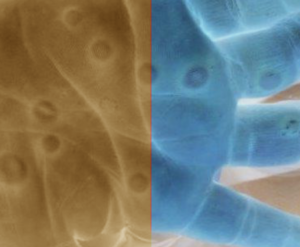 Nine weeks after the first four cases were reported in the UK, more than 13,000 cases of monkeypox (MPX) have been reported globally.
Based on a poll of doctors, by STAT news, a majority think it will not be possible to contain the outbreak and the few that are more optimistic, think this will require considerable efforts. [1]
There are concerns surrounding the feasibility of a containment strategy for MPX that relies on contact tracing and self-isolation. Contact tracing within MSM communities can be complicated by stigma, anti-LGBTQ+ discrimination, including in law, limited vaccine availability and lengthy self-isolation periods.
Self-isolation to limit further transmission is recommended until all lesions have healed which is usually about three weeks.
However, this is both complicated and challenging for many people unless they have similar social and financial support similar to that provided for COVID-19. Contact tracing has potential to be effective, as there is a long incubation period where people cannot transmit the virus.
Dr Rochelle Walensky of the CDC commented that containment within communities and networks of gay, bi and other men who have sex with men might be possible through direct community action, education and awareness of symptoms together with high vaccine uptake.
It is possible though that the turning point for containment has been missed. Mathematical modelling by the European CDC predicts a 75% chance of containing the outbreak if self-isolation, pre-exposure vaccination and contact tracing strategies are employed.
Vaccines are likely to be pivotal in any strategy to manage MPX but with increased production taking several months, it is likely that case numbers will continue to rise for now.
comment
Many health officials already accept that MPX will be endemic for many months. The ultimate aim of eradication is also unlikely without adequate emergency funding.
There is only a short window to limit the risk of MPX becoming established as a reservoir in rodents, pets or other species that would be a future source or transmission back to humans.
Funding is urgently needed for sexual health clinics where responding to MPX is already impacting on other services including PrEP and long-acting reversible contraception (LARC).
References
Branswell H. With monkeypox spreading globally, many experts believe the virus cannot be contained. STAT News. (19 July 2022)
https://www.statnews.com/2022/07/19/monkeypox-spread-many-experts-believe-the-virus-cant-be-contained/