Can I stop PrEP completely?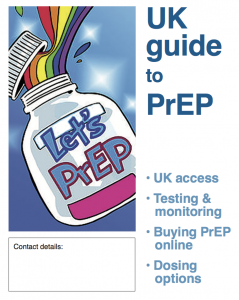 As with the flexibility for dosing, you might decide that you want to stop PrEP altogether.
Discuss your decision to stop with clinic staff.
You might want to discuss plans to stop PrEP with partner(s) and get tested for HIV and other infections together. Make sure you use a 4th generation HIV test four weeks after the last risk.
How you stop PrEP depends on which dosing you use.
Daily dosing: continue daily PrEP for seven days after the last time you had sex.
On-demand dosing: If you had a recent risk, continue taking PrEP at your regular time for another 48 hours. This means taking two doses, one for each of the two days after your last risk.
If in the future your circumstances change again, it is easy to restart PrEP.
If you stop PrEP and have a risk afterwards, contact your clinic in case post-exposure prophylaxis (PEP) might be needed. In the cases when PEP is used, it needs to be started as soon as possible (see PEP and PrEP).
Last updated: 4 September 2017.